It is important to know your rights and obligations when you are pulled over by the police.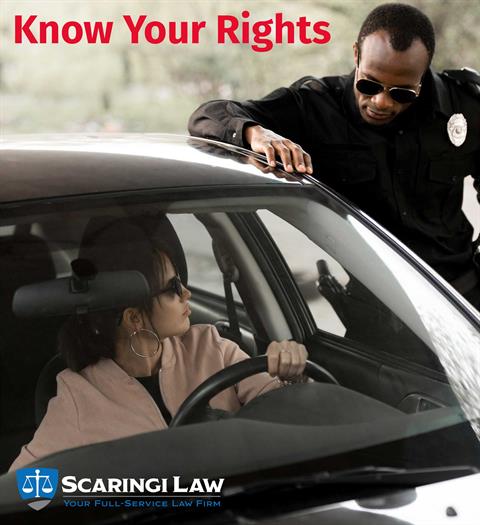 You are, of course, required to actually pull your vehicle to the side of the road or another practical place when summoned to do so by police. Failure to do so would warrant a charge of Fleeing or Attempting to Elude a Police Officer. It is a defense to that charge, however, to not pull over immediately because of a good faith concern for safety. If you reasonably feel that someone impersonating a police officer is trying to pull you over, you have the right to continue traveling until you reach a well-lit, public area to stop your vehicle.
You are required to provide police identifying information and supply license and registration. I have seen videos on Facebook where non-lawyers are advising people to refuse to roll down their window during a traffic stop, refuse to give their name to the police, refuse to provide any identifying documentation, etc. I can assure you that, if you try this, the police will not just allow you to go along on your merry way – if they've pulled you over, they believe they have a legally valid reason to do so and being difficult by not doing the bare minimum required of a motorist will only make the interaction more difficult and time consuming.
You are not required to consent to a search of your vehicle. Police need probable cause to search your vehicle. They may say, "you don't mind if we take a look around in your vehicle, right?" and make it seem almost as if you have no choice. The fact that they are asking, though, might very well mean they don't have sufficient probable cause to search. Without probable cause, they can still legally search only if you consent to it. Even if you have nothing to hide, our United States and Pennsylvania Constitutions afford you certain protections and you are not obligated to allow an intrusion into your privacy.
Contact Scaringi Law's experienced criminal defense attorneys at 717 657 7770, if you have a legal issue stemming from an encounter with police.
Posted By
Scaringi Law
Categories: