Assault in PA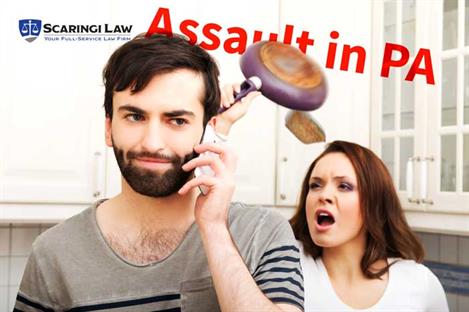 In Pennsylvania, the grading of an assault charge depends not only on how extensive and severe the alleged assault is, but also on the status of the alleged victim.
The two types of assault in Pennsylvania are Simple Assault, a misdemeanor, and Aggravated Assault, a felony. There are numerous specific acts that qualify as assault under these statutes. The severity of an assault, of course, is one major factor. If "serious bodily injury" (a term of art with a specific definition in the law) is inflicted, the appropriate charge is Aggravated Assault. A lesser injury calls for a charge of Simple Assault.
Many people are not as familiar with the fact that another important factor is the status of the victim. If, for example, the victim of an assault is a police officer or emergency medical technician, the appropriate charge under the law is Aggravated Assault, even if the injury is relatively minor. Pennsylvania's Aggravated Assault statute includes a laundry list of different enumerated persons such as the police and EMTs mentioned above. If any one of these persons is assaulted, the charge will be Aggravated Assault.
If you are facing an assault prosecution, contact Scaringi Law's experienced criminal defense attorneys at 717 657 7770.
Posted By
Scaringi Law
Categories: