New Laws and Technology Enable Convicted DUI Drivers Back on the Road Sooner.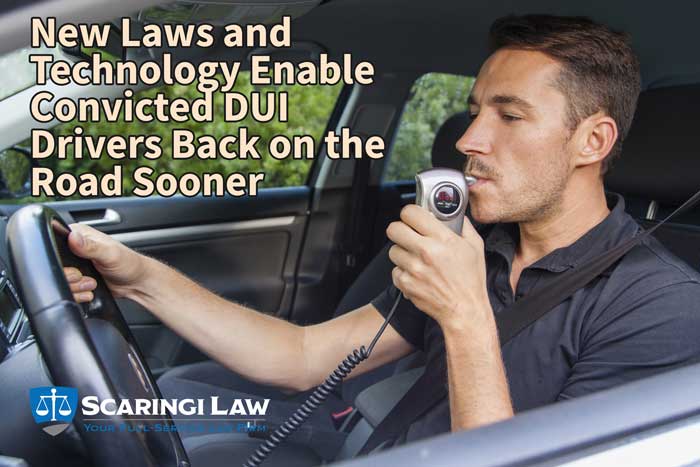 By Victor G. Myers, Esq.
That title might sound like a bad thing, but the Pennsylvania Legislature balances the need to enforce strict DUI laws against irresponsible and dangerous drivers versus otherwise good people who made a big mistake and are willing to learn from it.
There have been many developments in DUI/Criminal law, which allow for individuals convicted of DUI to reduce or eliminate a license suspension with the installation of an Ignition Interlock Device, more commonly known as a "Breathalyzer." Many individuals who receive a license suspension are unaware of these new laws, which can make them eligible to drive sooner. For those who are aware of these new laws, the process to obtain an Ignition Interlock Limited License and install a Breathalyzer in their motor vehicle can be overwhelming. My research and experience in dealing with these issues has allowed me to determine an individual's eligibility to receive a limited license and navigate PennDOT's forms and/or regulations to ensure the application process is completed with little grief and time wasted.
This new program in Pennsylvania is not for everyone. It can be costly to install a breathalyzer in one's vehicle and requires maintenance regularly. Without the help of an attorney, one can waste even more time and money with little to no success. Scaringi Law is happy to help. Call (717) 657-7770.

Posted By
Victor G. Myers
Categories: