Parent Now or Forever Lose Your Child

Article Written by Kelly M. Walsh, Esquire
Under Pennsylvania law, it may be easier to terminate the parental rights of an absent parent in a step-parent adoption than for child protective services organizations to terminate the rights of a parent who has abused or neglected their children. If you are not actively involved in your child's life, but you want to be, you are responsible for taking action to become involved. The most commonly used ground for involuntarily terminating parental rights in adoption is that "the parent by conduct continuing for a period of at least six months immediately preceding the filing of the petition either has evidenced a settled purpose of relinquishing parental claim to a child or has refused or failed to perform parental duties." In short, you are at risk of losing your parental rights if you do not take action to be a parent to your child for more than six months, and someone else, such as the active parent's current spouse, is willing to adopt your child.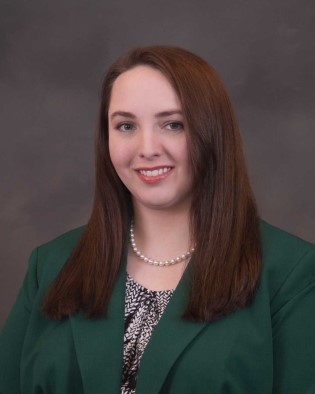 If you are a parent and you want to be involved in your child's life, you have an affirmative duty to take action to overcome obstacles, whether real or perceived, that the custodial parent may be placing in your path. Pennsylvania case law provides that, where obstacles are placed in the path of the non-custodial parent, they must show reasonable firmness in acting to overcome those obstacles.
What is reasonable firmness? Judges have discretion to decide based on the facts before them, what they find credible, and their own leanings. Some judges are eager to terminate parental rights in favor of adoption, preferring its finality over the messier custody battles that can be difficult, hostile, and take up a lot of the court's time. Others take the termination of parental rights very seriously and hold the parent seeking to terminate those rights to a higher standard of proof.
There are some actions any judge will expect a parent who wants to be a parent to do. You should be doing at least something with your children, such as spending time with them, talking to them, providing financial support, celebrating holidays, giving them gifts, taking them to doctor's appointments, helping them with homework, staying in contact with their teachers and coaches, and attending their school and extracurricular functions. If there are obstacles, you must do something to overcome those obstacles, and you must keep trying. Some judges in the Commonwealth of Pennsylvania will require you to meet a high burden to establish that you made reasonable efforts to overcome obstacles and did not relinquish your parental claim or refuse or fail to perform parental duties.
Some judges will hold you responsible for retaining an attorney to file for custody, and continuously fighting in that custody case as much as it takes to maintain your parent-child relationship. If there is someone else ready and willing to adopt your child, the deadline for you to file for custody could be as little as 6 months.
Furthermore, the statute on involuntary termination of parental rights in an adoption case specifically provides that the court cannot consider any actions you took to step up and be a parent after the adoption case was filed.
You may not get any advance notice. Reading this article could be the last chance you get to have a wake-up moment, realize how important your child is to you, and turn things around. Call Scaringi Law now at 717-657-7770 or check out our website at scaringilaw.com to find out how we can help you fight for custody of your child.
Posted By
Kelly M. Walsh, Esquire
Categories: