An Annulment Story: Rare and Difficult, But We Won!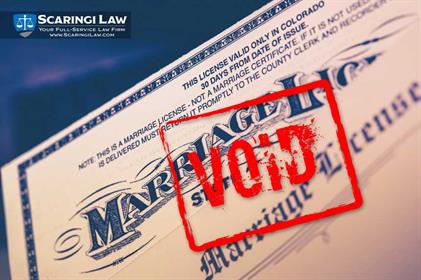 By Scaringi Law Attorney Robert Sakovich
Annulments are rare.
The hoops you have to jump through to get a marriage license preclude almost all the problems that could satisfy grounds for annulment. This makes annulments so rare, in fact, that one local divorce master's first annulment experience was the case below, which I brought to her court.
Our client was seeking a divorce from her husband who lived primarily in Nigeria. She was afraid of being forced to share her property with him - almost all of which she acquired after he last left the United States.
She told me her husband had been married previously, and that he returned to Nigeria to get a divorce. After learning the backstory, the grounds for an annulment became very clear: If her husband was still legally married to someone else when he married her in Pennsylvania, then the marriage was void.
If we could obtain an annulment due to a void marriage, she could her keep all of her assets.
But - there's always a but - there were two big hurdles to jump: 1. This void marriage slipped through the cracks when they got their marriage license due to the lack of easily-obtainable records from Nigeria. We, too, would have problems getting those records, since we would have to physically go to the Federal Marriage Registry in Nigeria to get them. 2. But, before we could even reach that stage, we needed to serve a complaint in annulment on her husband, and the typical rules for serving a complaint don't work well when the opposing party lives in rural Nigeria without basic mail service.
We petitioned the Pennsylvania court for an alternative method to serve the complaint, proving that we could contact him and receive responses via e-mail, text message, and Facebook. In respect to these unusual circumstances, the court granted our petition and allowed us to serve by all three of these unconventional, but creative, methods.
To prove that his previous marriage existed, we provided the court with Pennsylvania law showing that her annulment could be granted without her husband's marriage license being produced simply by finding her testimony about the existence of the marriage credible. We gathered what evidence we could, and my client was granted the annulment she deserved.
With our legal experience and guidance, our client went from the possibility of losing her assets in a messy divorce to keeping everything, and having her improperly granted marriage voided as though it never happened. As corny as it may sound, this attorney saw options amidst the angst, which ultimately let our client tell her story, avert costly travel, and receive the annulment she deserved.

Posted By
Robert M. Sakovich, Esq.
Categories: