Protecting your professional license - and livelihood
By Scaringi Law Attorney Brian C. Caffrey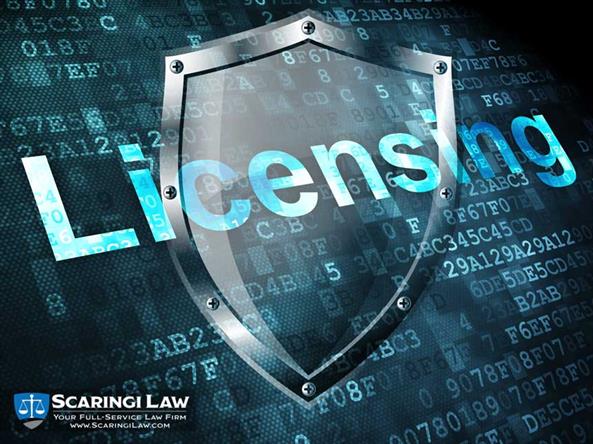 Obtaining, safeguarding and maintaining a state professional license is key to many livelihoods across Pennsylvania, from accountants, auctioneers and architects to doctors, nurses, massage therapists, and real estate agents.
Twenty-nine licensing boards and commissions operate in the Keystone State, under the oversight of the Secretary of the Commonwealth, and are responsible for protecting the public in the occupations which demand the greatest trust and are critical to the health, safety and financial well-being of Pennsylvanians.
These boards conduct licensing exams, review and verify education and experience, certify education providers, investigate professional complaints, conduct site inspections, and prosecute violators.
With 12.7 million citizens in Pennsylvania, the state now licenses more than 780,000 active professionals and businesses.
New licenses and standards have evolved with the times, with many statutes dating back to the 1930s, but with frequent updates to reflect changing standards of practice, technology and acceptable standards of conduct.
The reasons for a disciplinary action can be as simple as failure to file paperwork or pass an exam, or as grave as allegations of insurance fraud, sexual harassment, prescription-selling, alcoholism, and unsanitary working conditions.
Barrier To Entry
Obtaining a professional license depends both on passing standardized exams and meeting clear, objective standards. However, past criminal convictions can become obstacles to a new license.
In conjunction with the Department of State, professional boards comprised of an applicant's peers oversee the process and adjudicate disputes.
Safeguarding Your License
After a professional license is earned, the next challenge becomes renewing and maintaining it in good standing.
Often, there's a regular application and renewal process, including requirements for ongoing training and education. Licensees must also exhibit respectable conduct, both on and off the job.
Defending Your Professional License
The first sign of trouble will generally be a letter from a Department of State investigator, who will advise the licensee that a complaint has been made (e.g., by a patient) and an investigation initiated, and request that the licensee submit to an interview. This is the time to call an experienced employment law attorney.
Far from clearing up a "misunderstanding," this interview is the first step in a potential prosecution that could result in a license revocation or suspension, along with fines and sanctions.
In short, anything you say will be used against you.
An attorney can turn the tables on the process, requesting early intervention and preserving all options, including the opportunity to negotiate a favorable resolution long before a board hearing.
Many investigations originate after a licensee's peers or clients report an alleged violation.
A criminal conviction, such as a DUI or other serious charge, can place a professional's license at risk, too. Impairment of any kind - whether it is alleged abuse of alcohol, controlled substances or prescription drugs, or a physical or mental incapacity arising from illness, age or stroke - can call into question a person's fitness to hold a professional license.
Moreover, each profession has standards of conduct and ethics of its own. Although not necessarily part of the state licensure statute, these violations can affect one's career and professional standing, nonetheless.
In a license revocation, the professional would be barred from applying for reinstatement for a full five years. Monetary fines must also be paid.
These licensure rulings provoke reciprocal enforcement in other states. If a license is revoked in Pennsylvania, the professional will likely be barred from practicing in every other state with a reciprocal agreement. In turn, Pennsylvania recognizes the licensing actions of other states with reciprocity.
Going To "Court"
If the Department of State believes it has sufficient evidence, with or without an interview of the licensee, it will issue an Order to Show Cause upon the licensee. The Order to Show Cause and is the equivalent of a formal complaint by the Department of State's Bureau of Professional and Occupational Affairs, which the Bureau lodges with the pertinent licensing board, which is also part of the Department of State.
The proceeding to defend a person's professional license has all the earmarks of a court hearing. Trial rules are in play, complete with witnesses, evidence and testimony. The only difference is that the case is argued before the professional licensing board - such as the Pennsylvania Board of Medicine, the Nursing Board, or the Board of Dentistry.
At the end of this administrative proceeding, professional peers sit in judgement of their own, policing their own profession in accordance with the prevailing Pennsylvania licensure statute.
There are second chances, however. In the case of drug or alcohol abuse, most licensure statutes provide paths to redemption through treatment. Successfully recovering professionals can be granted a return to their jobs while serving a period of probation.If a professional fears his or her state license is at risk, the best move is to place his or her trust -- and livelihood -- in the hands of another professional. An experienced attorney can navigate the state's licensure laws and proceedings, and protect a professional's license and lifetime earning power.If you have any questions regarding Professional Licensing issues, please contact Scaringi Law by calling (717) 775-7195. You can also reach us 24/7 via LIVE CHAT (icon on the right side of most pages), or by completing our quick and easy contact form.

Posted By
Brian C. Caffrey, Esq.
Categories: