Custody Can Be Awarded by a Court To More Than Just a Child's Parents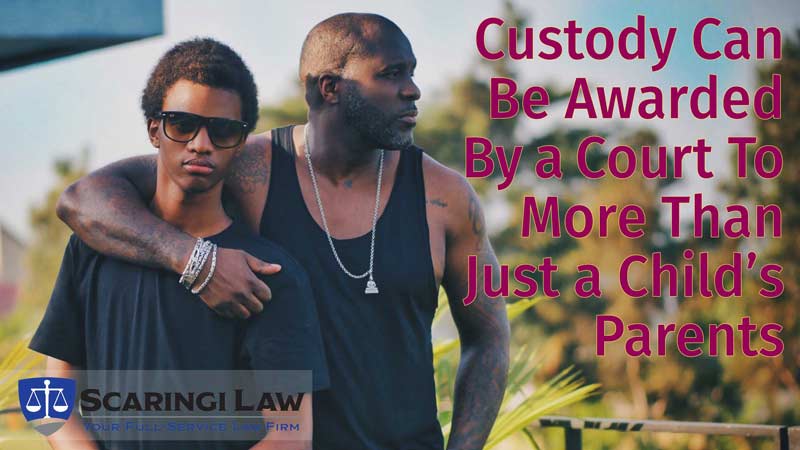 It can take a village to raise a child. People who are the caregivers to children develop bonds with children that are beneficial to the child as well as the caregiver. These bonds can last a lifetime, but the caregivers are not always the parents. These caregivers can have custodial rights according to Pennsylvania law. Moreover, the Supreme Court of Pennsylvania has held that there needn't be a showing of parental dereliction for a third party to be awarded custody of a child:
"We agree with Appellant that some of our sister states do employ such a standard. This court, however, has explicitly declined to follow such a path. In Albright v. Commonwealth. ex rel Fetters, 491 Pa. 320, 421 A.2d 157, 161 (Pa. 1980), we stressed that the biological parent's prima facie right to custody is not to be construed as precluding a custody award to a non-parent, absent a demonstration of the parent's dereliction. We again emphasize that the standard seeks only to stress the importance of parenthood as a factor in determining the best interests of the child. However, other factors that have a significant impact on the well being of the child can justify a finding in favor of the non-parent, even though the parent has not been shown to have been unfit.
We see no reason to abandon our Albright holding. As noted supra, "the cardinal concern in all custody cases is the best interest and permanent welfare of the child." 421 A.2d at 158. In staying true to that maxim, we have decreed that there will be instances where it is proper to award custody to the third party even where there has been no showing that the biological parent is unfit. While this Commonwealth places great importance on biological ties, it does not do so to the extent that the biological parent's right to custody will trump the best interests of the child."
If you are interested in learning if you have legal standing for custody, contact Scaringi Law for a consultation at (717) 775-7195 with a Pennsylvania family law attorney.
Posted By
Scaringi Law
Categories: