Pa Whistle Blowers Can Recover for Mental Anguish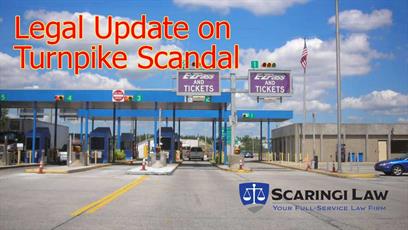 By: Brian C. Caffrey, Esq.
In a March 2018 decision in a case against the Pa. Turnpike Commission, the Pennsylvania Supreme Court ruled that successful plaintiffs who sue under the state's Whistleblower Law can recover damages not only for their economic losses (past and future lost earnings), but also for humiliation, embarrassment, loss of reputation and mental anguish.
The Whistleblower Law prohibits employers from firing, retaliating against or otherwise discriminating against employees who report wrongdoing or waste by a public body. The term public body includes employers who are funded by a government body.
In rendering a judgment under the Whistleblower Law, the court must order, as it deems appropriate, reinstatement of the employee, the payment of back wages, full reinstatement of fringe benefits and seniority rights, actual damages or any combination of these remedies. If the plaintiff prevails, the court must also award the plaintiff all or a portion of the costs of litigation, including reasonable attorney fees and witness fees.
The plaintiff in the turnpike case, who was a manager of financial systems and reporting and a ten-year employee, expressed concerns to his supervisor that one of the bidders on a $53.8 million computerized financial reporting system had an unfair advantage in the bidding process because the same company had previously been awarded the contract to identify the requirements for the $53.8 million project. His supervisor told him "not to make waves" or his job would be in jeopardy. After that company, which was politically connected to the Turnpike's hierarchy, secured the second project, the plaintiff complained to his supervisor about the company's poor performance. Ultimately, the Turnpike Commission reassigned and then abruptly terminated the plaintiff, purportedly for budgetary reasons, and escorted him from the building.
As the Court pointed out in the Turnpike case, the purpose of the law is to protect whistleblowers who come forth with good faith reports of wrongdoing. The Court upheld the lower court's award to the plaintiff of $1.6 million in economic damages and an identical amount for harm to reputation, humiliation, and mental anguish.
If you're an employee of a government agency, or of an employer that receives government funding, have become aware of wrongdoing or waste, and are concerned about your rights and your job-security, call Scaringi Law at 717-657-7770 for a consultation.

Posted By
Brian C. Caffrey, Esq.
Categories: