Why You Shouldn't Date During Your Divorce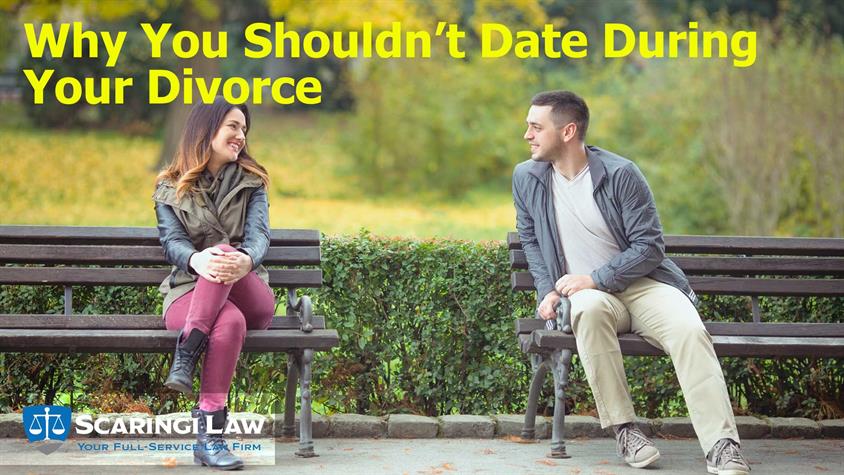 By Robert M. Sakovich, Esq.
While divorce may be a good sign that you're ready to move on with your romantic life, it's still best to save your return to the dating scene until after the paperwork has been finalized. You don't want the divorce to hurt you legally or financially.
Your Case and Settlement

You are legally married until a judge decrees otherwise. If you start a new relationship and begin cohabiting with your new paramour during your divorce, your ex's legal team could use it against you. While cohabitation doesn't affect property division in Pennsylvania, it can keep you from being awarded alimony and could complicate your custody case.
A party who commits adultery or who cohabits with a paramour during separation, can be denied alimony altogether, regardless of other factors relevant to an award of alimony, if certain requirements are met. For example, if your spouse can show that the adultery occurred – even by circumstantial evidence – can prove that adultery caused the divorce, and can show that he or she did not commit adultery or consent to/benefit in some way from your adultery, your spouse will not be paying you alimony. Also, cohabitation during separation is also a bar to alimony.

The Personal Effect

Unfortunately, just because your marriage is over doesn't necessarily mean your interactions with your ex will completely stop. A new relationship may cause your former spouse to display irrational behaviors that affect your case. For example, a bitter ex can refuse to make divorce concessions that may benefit you.
While separation from your spouse may be necessary for your emotional growth and well-being, it's an entirely different story for your children. Your marriage, for better and worse, has been their bedrock of support. Before starting a new relationship, focus your time and attention on making sure your children are settling into their new lives. Your children need to know they are still your top priority during this difficult time.
You also need to spend time on yourself before jumping into a new relationship. Your divorce may be the start of a new life, but you still need time to heal and reflect on the end of your marriage. Healing takes time, and you don't want to bring baggage from your last marriage into your new relationship.
Need Representation?
Contact Scaringi Law if you require legal representation for your divorce case. Our compassionate Harrisburg divorce lawyers can provide you with proactive representation and experienced legal counsel.
Contact Scaringi Lawat (717) 775-7195 to schedule a case evaluation. We're available 24/7!

Posted By
Robert M. Sakovich, Esq.
Categories: