Financial Advisers and Insurance Salesman Get Favorable Ruling from PA's Highest Court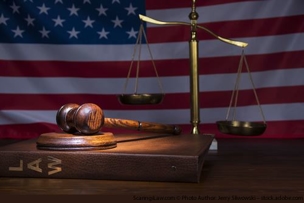 The Pennsylvania Supreme Court has recently held, in Yenchi v. Ameriprise Fin., Inc., 161 A.3d 811, that a fiduciary relationship does not automatically arise between a financial adviser or commissioned insurance salesman and his or her client. This is an important decision in favor of financial advisers and insurance salesmen.
In this case, the Yenchis were contacted by a financial adviser. The adviser reviewed the Yenchis' insurance policies, income and assets and made various recommendations for financial planning. A few years later the Yenchis had their financial plan independently reviewed by a different professional. The review revealed there were problems with the whole life insurance policy and the annuity the  adviser had recommended. The whole life policy was underfunded and destined to lapse and would require additional premiums over those allegedly represented by the adviser. The variable annuity would not mature until Mrs. Yenchi was 84 instead of age 65 as the adviser had allegedly represented. The Yenchis filed suit against their former adviser  raising several claims, including breach of fiduciary duty. The Trial Court dismissed all claims at summary judgment, including breach of fiduciary duty, except the Yenchis' fraudulent misrepresentation and UTPCPL, which it allowed to go trial. At trial the jury returned a verdict against the Yenchis on those remaining two claims. The Yenchis appealed and convinced the PA Superior Court to overrule the Trial Court's dismissal of their breach of fiduciary duty claim.
However, the Pennsylvania Supreme Court overruled the Superior Court. The PA Supreme Court stated fiduciary duties do not arise "merely because one party relies on and pays for the specialized skill of the other party." The Court opinioned, "A fiduciary duty may arise in the context of consumer transactions only if one party cedes decision-making control to the other party." And, the Court ruled the Yenchis did not do so. Further, the Court stated there was no evidence to establish the Yenchis were overpowered, dominated or unduly influenced in their judgment by their financial adviser. Lastly, the Court noted the Yenchis already had several remedies available to them including various tort, fraud and statutory remedies under the Unfair Trade Practices and Consumer Protection Law. The Court refused to add breach of fiduciary duty to that list of remedies.
Financial advisers and insurance salesmen can breathe a small sigh of relief that the Pennsylvania Supreme Court kept in place the high burden required to be met before a client can bring a breach of fiduciary duty claim against a financial professional.
If you have any questions about the liability of financial advisers or insurance salesmen, please do not hesitate to give me a call at 717-657-7770.

Posted By
Marc A. Scaringi, Esq.
Categories: