Know Your COBRA Rights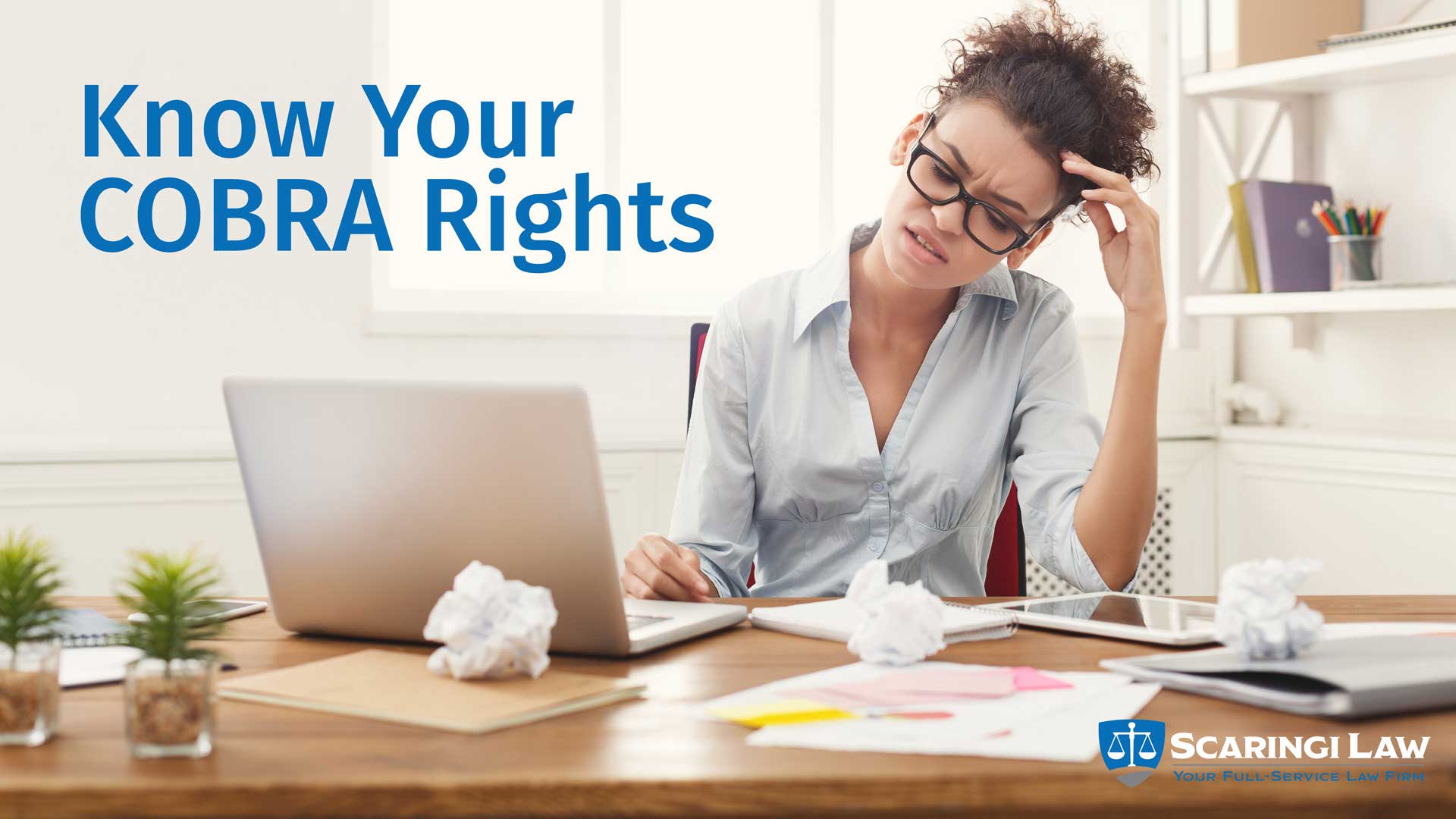 By Keith E Kendall, Esq.
Under COBRA (Comprehensive Omnibus Budget Reconciliation Act), and the Employee Retirement Income Security Act, or "ERISA"), an employer must notify a terminated employee (or an employee or other person - such as a spouse - subjected to a "qualifying event") of the right to elect continuing health insurance coverage under the employer's group rate. A qualifying event is, generally, an event that will result in a termination of benefits for a covered person (such as termination of employment not for gross misconduct; divorce from a covered employee, etc.).
The group health insurance plan administrator must make a good faith effort to comply with the Act's notice requirements by sending the required notice to the former employee by means reasonably calculated to reach the recipient. Actual receipt is not required and mailing a COBRA notice to the former employee's last known address will probably suffice to demonstrate that a good faith effort was made by the plan administrator. A notice of the employee's qualifying event must be sent to the plan administrator by the employer within 30 days of the qualifying event; and the actual "COBRA Notice" must be sent out by the plan administrator within 14 days of receipt of the employer's notice of a qualifying event. The failure of a plan administrator to provide the required COBRA Notice can subject the plan administrator and/or the employer to a statutory penalty of up to $100 per day of non-compliance. Upon receipt of the Notice, the employee then must make an election to continue the offered benefits, within a 60-day election period window. Continuation benefits at the employer's group rate - if elected - must last at least 18 months and, in some cases, can last up to 36 months.
COBRA also includes (1) limitations on preexisting condition exclusions; (2) prohibitions against discrimination; (3) prohibitions against interference with an employee's exercise of his/her COBRA rights; (4) requirements for minimum hospital stays following birth (minimum stays of 2 days for natural births, and 4 days for cesarean sections); (5) parity in mental health and substance abuse benefits; (6) required coverage for reconstructive surgery following a mastectomy; and (7) coverage of dependent students on medically necessary leaves of absence, among other protections.
COBRA is a complex law, fraught with peril for the uninformed employer and/or employee. To make sure that you are either providing adequate notice (employers & plan administrators); or taking full advantage of your COBRA rights (employees and covered persons), a consultation with an attorney who is well-versed with the provisions of this Act, like those at Scaringi Law, is a must.

Posted By
Keith E. Kendall, Esq.
Categories: