Beware Medical Marijuana Can Land You With a DUI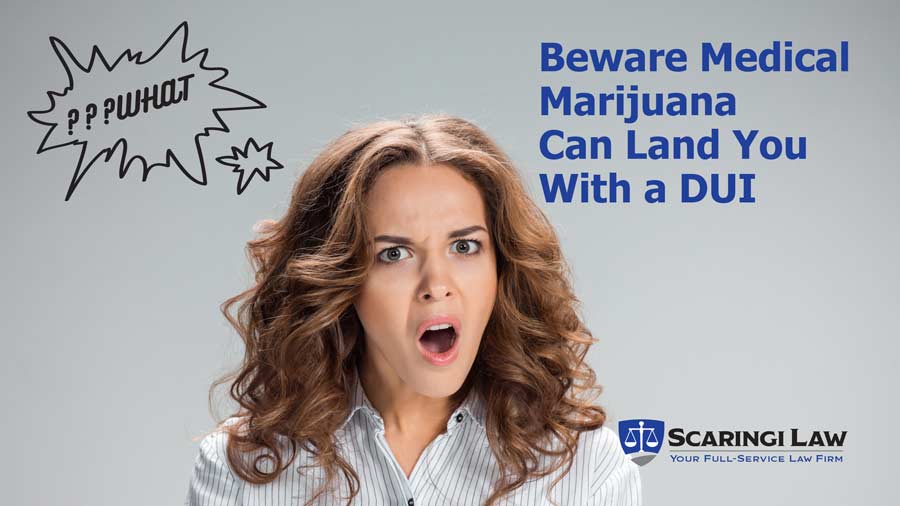 In Pennsylvania, it is now legal to purchase and use medical marijuana from an approved provider with a valid prescription. The legalization of medicinal marijuana has led to some sticky legal issues. One in particular, is the potential of being charged with DUI for driving with prescribed marijuana in one's system. I have already had a few potential clients ask me how it is possible they are charged with DUI for having marijuana in their system whenever they have a valid prescription for it. I've had to break it to them that they can, indeed, be charged, and eventually convicted, if the Commonwealth can prove they drove with a certain amount of marijuana in their system, regardless of whether they have a prescription. I have analogized to other medications which are prescribed to reinforce my point. People are generally not surprised to hear they can receive a DUI if they drive while on a strong pain medication such as Vicodin or Oxycontin and understand the existence of a prescription does not also give one authorization to drive while the medication is affecting them.
A problem specific to marijuana, though, is the amount of time it stays in one's system, and the fact that the Commonwealth need not prove that the driver was actually impaired to convict them of DUI. They need only to prove that the defendant was in control of a motor vehicle while they had a certain level of marijuana in their system. This applies even if the Commonwealth can only prove that the driver had a certain level of inactive metabolite in their system. Under current law, someone could use marijuana then become involved in a car accident weeks later which, upon the testing of their blood by the authorities, turns into a DUI charge simply for having inactive metabolite in their blood.
This area of the law is in flux, and I expect legal challenges on behalf of drivers charged with DUI for driving with the inactive metabolite of prescribed marijuana in their system. If you are involved in such a prosecution, contact Scaringi Law.
Posted By
Scaringi Law
Categories: