In Pennsylvania, Helping Someone Avoid Arrest Is a Crime.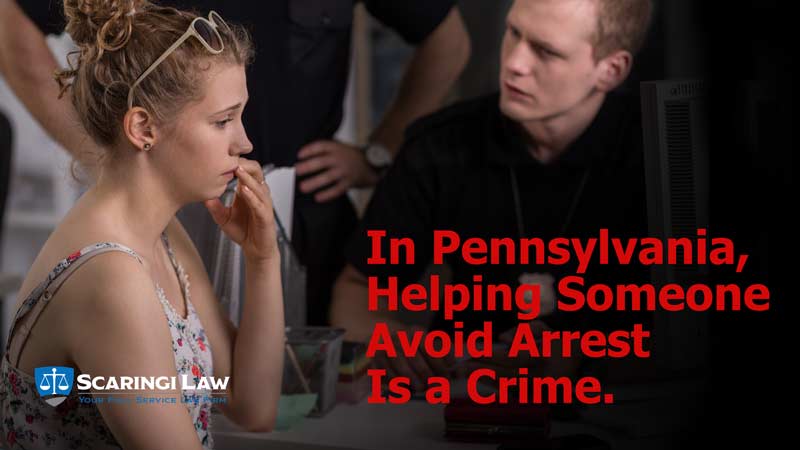 Pursuant to 18 Pa.C.S. 5105, entitled Hindering Apprehension or Prosecution, "a person commits an offense if, with intent to hinder the apprehension, prosecution, conviction or punishment of another for a crime...the person
(1) harbors or conceals the other;
(2) provides or aids in providing a weapon, transportation, disguise or other means of avoiding apprehension or effecting escape;
(3) conceals or destroys evidence of the crime, or tampers with a witness, informant, document or other source of information, regardless of its admissibility in evidence;
(4) warns the other of impending discovery or apprehension…
(5) provides false information to a law enforcement officer."
The grading of this offense is dependent on the severity of the underlying crime for which the other person is wanted. If they are wanted for a felony of the first or second degree, hindering the police or constables from apprehending them could lead to a felony charge.
If you are involved in a criminal prosecution, contact Scaringi Law 717 657 7770 to ask about a free consultation. The knowledgeable attorneys of Scaringi Law are able to provide you with your options.
Posted By
Scaringi Law
Categories: